Take charge with the easiest EV charging solution ever.
With all-inclusive installation and maintenance, revenue sharing and the convenience of EV charging everywhere, Zeplug is letting you take charge and changing the game.
It's never been easier to go electric.
We deliver on the promise of providing the most affordable and reliable EV charging solution for multifamily properties, mixed-use sites and businesses. Our platform requires as little as $0 in infrastructure investment with management and maintenance included at no additional cost.
Where are you looking to install an EV Charger?
Apartment or Condominum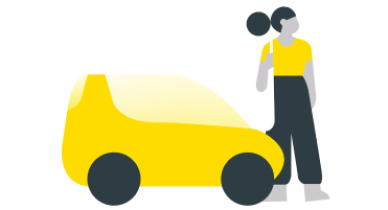 Workplace or Office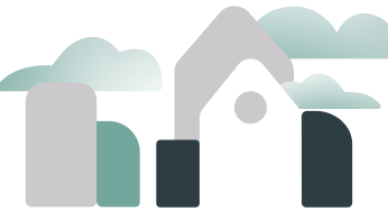 Five years ago, less than 10% of vehicles on the road were electric but by the close of the decade, that number will increase to nearly 50%. And with many OEMs committing to going all hybrid or all electric over the next few years, EV is not a trend – it's the future. Isn't it about time that there was enough charging infrastructure to meet the growing need? We're democratizing EV charging for businesses and residential spaces alike with painless, worry-free solutions that deliver revenue for you and convenience for your guests, tenants or the businesses you rent and lease to.
Our Electrify offer provides a white-glove experience for multifamily and commercial properties by allowing Zeplug to handle all aspects of your EV charging services. We pay up to 100% of project costs upfront to get your property EV ready. Plus, all management, maintenance and scaling of the EV charging stations is included at no cost through the life of our partnership. Best of all, you get to benefit from profit-sharing once the chargers are operational – providing an infinite return on investment.

Designed for multifamily properties in the pre-construction or planning phase, our Connect offer provides developers with a seamless, cost-effective, and streamlined solution for installing EV chargers to meet project delivery needs. Once the property is EV ready, we pay all remaining capital expenses. Plus, all management, maintenance and scaling of the EV charging stations is included at no cost through the life of our partnership. In addition, qualifying Connect offers are eligible for a more robust profit-sharing experience.
What are customers are saying about us
Faultless commercial and technical support. Without this company, we would not have been able to install a terminal in the parking lot of the condominium. The sales department has always answered our questions and those of the property manager. The technical department provided excellent monitoring of the work. Recommended company +++
M. Hocké
Customer since 2020
I am very happy with Zeplug's service for installing a charging station in my garage, the teams were always available for my questions and the installation went without any problems.
M. Baldwin
Customer since 2021
What professionalism!

Top notch follow-up, deadlines met, clear formula, installation of my awesome terminal and quality work! I recommend for any condominium that wants to install electrical terminals. A big thank-you !
M. Simond
Customer since 2022
Very satisfied! Very good communication, serious, professional. Work very well done. We highly recommend!!
Ms Dente
Customer since 2022
Zeplug's Success
100%
Compatible with all plug-in vehicles
10,000+
Buildings have a Zeplug electric vehicle charger
1 000 000+
Parking spots are powered by Zeplug
20+
Vehicle manufacturing partnerships